Industrial Chemicals & Water Processing Chemicals etc.
Variety of Basic Chemicals, Water Processing Chemicals, Resins etc.
The Company provides Industrial Chemicals of Sumitomo Chemical Co., Ltd., Water Processing Chemicals, Resin materials, Resin moldings and a variety of inorganic materials.
In addition, from the viewpoint of Re-use and Re-cycle, we will propose the Re-use of the customer's used products.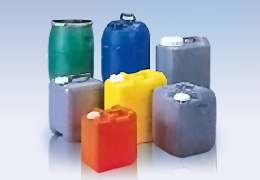 Main Products
Business¥Products
Products
Features
Industrial Chemicals
Sulfuric acid, Sulfate, Nitrate, Ammonium nitrate, Sodium nitrite,
Aniline, Hydrochloric acid, Caustic soda,Ammonia water, Liquid ammonia, Methanol, Formalin,
Caprolactam, Nitrobenzene,
Epichlorohydrin,
Flame retardants etc.
As for the industry use, we provide various kinds of Industrial Chemicals in a variety of packing.
Water Processing Chemicals
Polymer flocculants (Sumifloc)
Inorganic flocculants (Solid Aluminum sulfate, Sodium aluminate),
Decolorize agents,
Ion-exchange resins etc.
We provide Flocculant related to water treatment, ion exchange resin and the various chemicals.
Forming Materials
Polyolefin resin pellets, films and threads Methyl Methacrylate resin pellets and sheets etc.
We provide molding raw material of various resins, molding film, sheet, and a material such as yarn.
Molded Products
Plastic containers and pallets etc.
We provide a resin molded article to meet the customerfs request.
Various inorganic materials
Spherical alumina, Alumina balls, Graphite parts and Silicon nitride parts etc.
We provide the processed products of various inorganic material in accordance with the customerfs request.
Download of Brochure